Paragon Capital Wealth Management LLC,
through its alliance with LPL Financial, is an independent wealth management firm with the sole focus of serving private and
corporate clients as well as building and maintaining enduring relationships with those clients. We offer specialized investment platforms and services through our alliance with LPL Financial exclusively designed to meet the independent needs specific to each of our clients. As a result of our unique independence, the proprietary product conflicts and compromises common to the world of corporate investment firms are substantially minimized at Paragon Capital. We focus 100% of our time and energy on the proactive task of the growth and preservation potential of client assets. We are personally aligned with each of our clients. Your gain or loss is literally our gain or loss. We believe that this is the best path to success for all parties involved.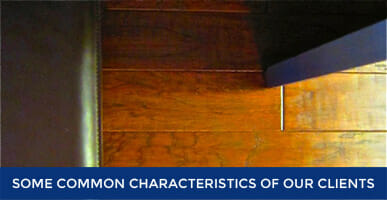 A more complex financial situation
Little time for day-to-day wealth management responsibilities
A willingness and ability to delegate and establish trust
A desire to build a meaningful and long term relationship based upon the highest of ethical and moral standards with a responsible, focused and accountable investment professional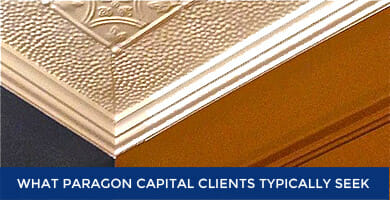 A sophisticated and trusted financial advisor with specialized experience, objective advice, and a strong desire to always do what is right for each client.
Streamlined management of their investment and financial affairs
The pursuit of long-term growth and capital preservation
Take the First Step
If you or someone very important to you would value what Paragon Capital brings to the table, please complete and submit our confidential risk tolerance profile and our LPL Registered Principal, Steven Pastore, will personally contact you to further discuss your total investment picture. As a courtesy, Paragon Capital will provide a complimentary and in-depth analysis of where you stand currently with regard to managing your investment goals for the long term.